Our Staff
Megan J. Campbell, MS, RD, LDN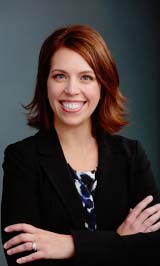 Megan founded Healthier Tomorrows in 2009 with the goal of building a premier full service nutrition services practice. Megan is a registered and licensed dietitian and received a Bachelor of Arts in Biology from Whitman College and a Master of Science in Nutrition from Bastyr University. She completed her clinical training through the University of Houston, completing rotations at the University of Texas M.D. Anderson Cancer Center, Texas Children's Hospital, Baylor College of Medicine, and Memorial Hermann Hospital.
Megan is passionate about providing comprehensive, compassionate, and versatile nutrition therapy to those pursuing their health and wellness goals. Her counseling techniques provide her clients with information, skills, support, and motivation to make effective changes and feel their very best.
Megan is a member of the Academy of Nutrition and Dietetics, the Sports, Cardiovascular, and Wellness Nutrition dietetic practice group, the Behavioral Health Nutrition dietetic practice group, the Weight Management dietetic practice group, the National Eating Disorders Association, and the International Association of Eating Disorder Professionals. She is also an ACE certified personal trainer and a running and cooking enthusiast.
Jess Zimmerman, RD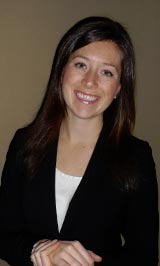 Jess received a Bachelor of Science in Dietetics from Bradley University and completed her clinical training through the University of Houston. Jess received comprehensive nutrition training through her rotations at Methodist Hospital, Internal Medicine and Pediatric Associates, Early Childhood Intervention home services, and the Houston Fire Department.
Jess is passionate about building lasting relationships with her clients and helping them reach their health and nutrition goals. She uses education, motivation, and enthusiasm to inspire clients and assist them in making lasting therapeutic lifestyle changes. Her recommendations are always tailored to each client's lifestyle and she emphasizes creativity and sustainability when working with clients. She also brings a unique ability to help her clients recognize underlying barriers that may be impeding their ability to reach their goals and she works to develop realistic solutions to overcome obstacles.
When providing nutrition education and recommendations, Jess offers answers to both the "what" and "why" through evidence, motivation, and positive examples. As a certified PiYo™ Instructor, she also uses her background in wellness, group fitness, and holistic care to address each client's concerns. Jess believes that although the end results are significant, it is the journey that is the ultimate reward!